Lancaster Junior Golf Tour
The mission of the Lancaster County Junior Golf Tour is to provide junior golfers of central Pennsylvania with a tournament golf environment emphasizing competition, Rules of golf, golf culture, sportsmanship and participant behavior.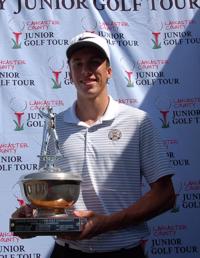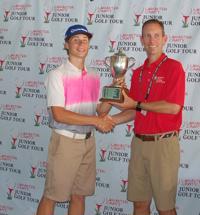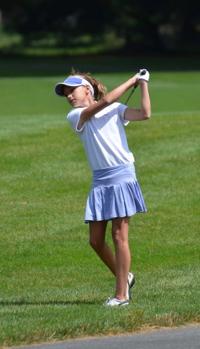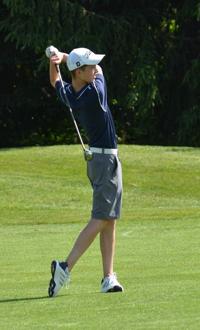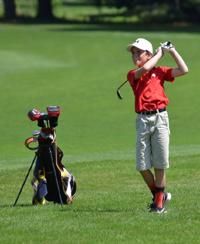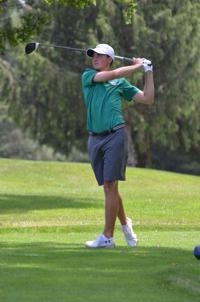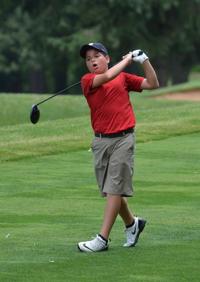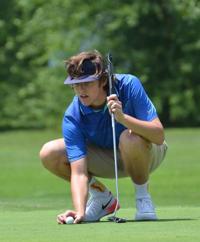 2019 Schedule
Below is the tentative schedule for our 2019 events. We will be confirming these over the next month.
Overlook - Thursday, June 13
Four Seasons - Wednesday, June 19
Tanglewood - Thursday, June 27
Fairview - Thursday, July 11
Foxchase - Wednesday, July 17
Dauphin Highlands - Monday, July 22
Championship - Friday, July 26
2019 Rule Changes
There are major changes to the Rules of Golf beginning in 2019. If you downloaded the Rules of Golf, the update to the app is available. Here is a link to a good document that describes all of the major changes.
Major Changes to the Rules of Golf for 2019
2018 Big C Scholarships Awarded
RJ VanTash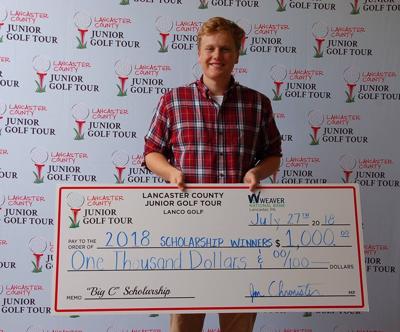 Tyler Wassell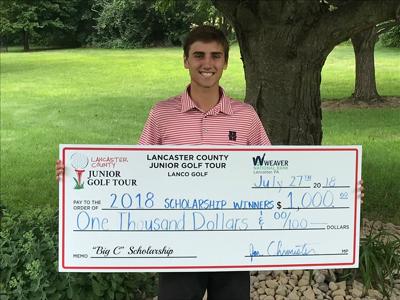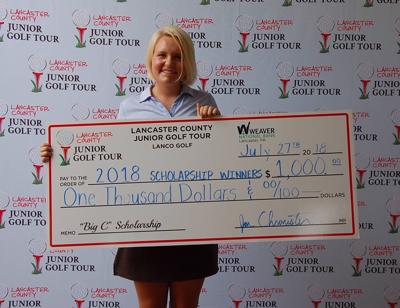 Nathaniel Martin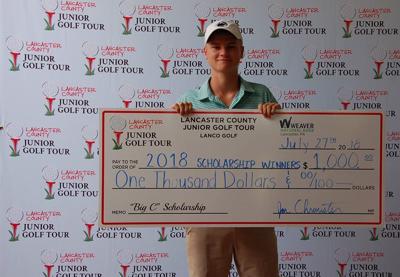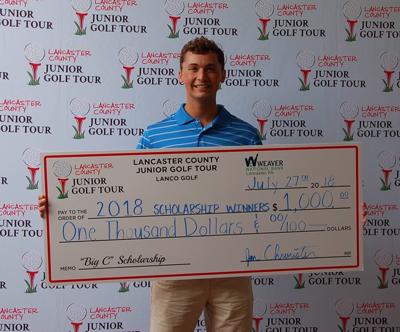 TD Comments- Junior War of the Roses
The annual Junior War of the Roses was held Monday, August 6 at Meadia Heights Golf Club. Despite the challenging weather we have had, the course was in superb shape and proved to be a great venue for our "Ryder Cup" style event. Birdies were flying, but the tight layout and difficult greens also punished shots that weren't of high quality. I want to thank Meadia Heights for their hospitality during our day there.
The morning started with the Fourball (Better Ball). The play, like the weather, was hot. Both sides, Lancaster and York, had several teams post 9-hole better ball scores under par. By the time things settled, Lancaster had jumped out by posting a 5-2 lead.
Then play switched to Foursomes (Alternate Shot). Again, play was tight throughout, but Lancaster ended up with a 5 ½ to 1 ½ advantage. By the lunch break, Lancaster was holding a sizeable lead.
The afternoon individual matches were equally as exciting as the morning. The players from both sides were certainly fighting fatigue with the 100-degree heat index and steep hills to walk, but that didn't limit the competition. Lancaster did finally take a commanding lead in the individual matches, but York worked hard and made them earn it. In the end, Lancaster retained the Cup with a 22 ½ to 5 ½ victory.
Other Items:
Thank You: I want to thank everyone for helping me through my first season as Tournament Director. I am very pleased and proud of the Lancaster County Junior Tour. This season we were able to add online scoring and a professional photo backdrop. I have heard numerous positive comments about both. If there is anything else you think we should look at in order to continue growing and improving the tour, please let me know. The board meets regularly in the off season and we will certainly consider your suggestions. Feel free to email me at jon_chronister@comcast.net or info@lcjgt.com
Jon Chronister LCJGT TD
Thank you Sponsors
Anne Lusk - Southeby's International Realty
Barley Snyder LLP Attorneys
BMW of Lancaster
Craig Hartranft Team
EG Stoltzfus
Filling's
Four Star Drones
Golf, Etc.
Lancaster Toyota
Meadia Heights Golf Club
McConkey & Co. Insurance & Benefits
Mount Joy Wire
Orrstown Bank
Overlook Golf Course
River Rock Academy
RoweGolf
S & T Bank
Ted Sheftic
Triangle Refrigeration & Home HVAC
Trout Ebersole & Groff, CPA's
Walz Group
Weaver Associates, Inc.
Woolford Law, P.C.
Yurchak Printing
News
Dylan Ramsey Qualifies for Drive, Chip & Putt Mid-Atlantic Regional Final
4 mos ago
Dylan Ramsey won the Drive Chip Putt Sub-Regional Boys 10-11 age group at Applebrook Golf Club on August 14. He advances to the Mid Atlantic regional finals Sept. 9 at Congressional Country Club! If he...
Barnstormers hold Golf Night at Clipper Magazine Stadium
8 mos ago
On May 8th the Lancaster Barnstormers will be holding a golf themed night here at Clipper Magazine Stadium at 650 N Prince St. in Lancaster. We would like to offer each member of the Lancaster County Jr....
LCJGT Girls Invited to participate in Clinic by In Gee Chun, US Women's Open Champion
8 mos ago
In 2015, Lancaster Country Club hosted the U.S. Women's Open, which was won in dramatic fashion by In Gee Chun. In Gee is returning to Lancaster CC on Tuesday, May 22 to provide a free clinic primarily...
LCJGT Partners with Buckeye Junior Golf Tour
8 mos ago
The Buckeye Junior Golf Tour is a new regional golf tour that will be running junior golf tournaments in five states, including Pennsylvania. All of the Buckeye events will be 2-Day, 36-hole, Junior Golf...
Latest Results
Tour Championship presented by Lusk & Associates
July 27
Boys Gold
Fedor. S (+3)
Fioravante. N (+6)
Hess. L (+6)
Boys Silver
Bilson. A (+13)
Williams. A (+14)
Hartman. C (+24)
Girls Gold
Wager. E (+10)
Corey. E (+27)
GERRISH. A (+28)
Trout, Ebersole & Groff, LLP Shootout
July 18
Boys Gold
Fioravante. N (+1)
Calhoun. G (+1)
Fassnacht. B (+2)
Boys Silver
malandra. j (+8)
Kappesser. E (+8)
Cliff. S (+11)
Boys Bronze
Shue. J (+13)
Kelley. J (+16)
McGinty. J (+16)
Girls Gold
Corey. E (+14)
Lapinsky. K (+20)
Pelensky. K (+21)
Girls Silver
Stover. P (+21)
Wolf. A (+22)
Fidler. J (+38)
Futures
Ramsey. D (+6)
Rader. E (+11)
Keith. L (+12)
River Rock Academy Junior at Fairview
July 12
Boys Gold
Engle. G (-3)
Watson. R (+2)
Domencic. S (+2)
Boys Silver
Bilson. A (+5)
Cliff. S (+10)
Parido. I (+10)
Boys Bronze
Shue. J (+8)
Hardin. G (+14)
McGinty. J (+15)
Girls Gold
Wager. E (+4)
GERRISH. A (+6)
Corey. E (+11)
Girls Silver
Dings. K (+14)
Dissinger. E (+21)
Stover. P (+25)
Futures
Ramsey. D (+5)
Herr. B (+6)
Elias. S (+9)